11/13/2015     Milwaukee     WI     US     Anodyne
11/14/2015     De Pere     WI     US     Luna Cafe
w/ Robbie Fulks     11/23/2015     Chicago     IL     US     The Hideout
Jon Langford and his all star NASHVILLE Sexy group
at the FAMILY WASH
Nashville TN this Friday Nov 6th at 10pm -
featuring Paul Burch on drums, Pete Finney (Dixie Chicks) on steel, Randy Yard Dog and Big Smokey on guitar!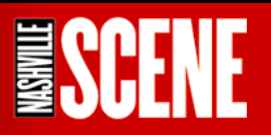 Waco Brothers playing: Playing Sunday, Sept. 13, at The Basement East
06/04/2015    Tour Dates    Berwyn    IL    US    FitzGerald's
06/05/2015    Tour Dates    Madison    WI    US    Kiki's House of Righteous Music
Arts on the Green continues its Singer Songwriter series with Jon Langford. On Saturday, March 7, Langford will lead a workshop at 3 p.m. and perform in concert at 7:30 p.m. at the Arts Barn, 311 Kent Square Road in Gaithersburg.
Arts Barn
311 Kent Square Road
Gaithersburg, Maryland 20878-5727
Waco Brothers
Waco Brothers    03/18/2015, Austin TX Continental Club, Official Bloodshot SXSW Showcase
Scott H. Biram, JC Brooks & the Uptown Sound, Luke Winslow-King, Banditos, Bobby Bare Jr., Waco Brothers: 03/18/2015, Special Events, Austin TX Bloodshot 2015 SXSW Showcase @ Continental Club at 8PM (Very limited public spots available at the door; otherwise, SXSW badge or wristband required)
Waco Brothers    03/20/2015, Austin TX, Yard Dog Gallery, 20th Annual Yard Dog Party
Waco Brothers, Bobby Bare Jr., Banditos, Luke Winslow-King, Rosie Flores, JC Brooks & the Uptown Sound w/ Water Liars, special guest TBA, 03/20/2015, Austin TX Bloodshot SXSW Day Party @ Yard Dog Art Gallery at Noon (Open to the public – no badge or wristband required)
Waco Brothers    04/03/2015, Kenosha WI Brat Stop
Waco Brothers    04/04/2015, Wire Berwyn IL
Waco Brothers    04/05/2015 Chicago IL Yak-Zies WXRT Cubs opening dat broadcast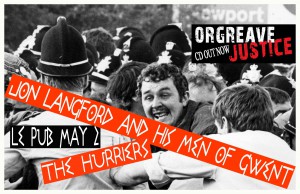 Men of Gwent on the new ORGREAVE JUSTICE album – playing with Barnsley's own THE HURRIERS at Le Pub Newport on May 2nd
Jon Langford:
* w/ Sally Timms 11/21/2014 Tour Dates Chicago IL US Museum of Contemporary Art:
Bowie Changes
* w/ Jon Dee Graham and Mike June 12/16/2014 Tour Dates Berwyn IL US FitzGerald's #
* 11/122014 KC Grad, Brace Krsmanovic 4, 11000 Belgrade, Serbia
* 11/13/2014, Artshow Prodajna Galerija Beograd Kosancicev Venac 19, 11000 Beograd, Serbia
* 11/15/2014 Golya Center Bokay Janos Utca 34, Budapest Hungary
* 11/18/2014 Chelsea Lerchenfelder Gürtel 29-32, 1080 Wien Austria (with Martin Braman)
* 12/19/2014, Kiki's House of Righteous Music Madison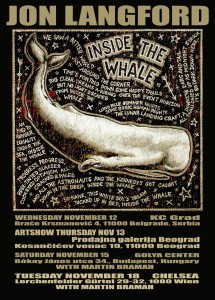 * 12/19/2014, Kiki's House of Righteous Music Madison