"Official" videos
Marc Riley Session at the BBC

There's more Men of Gwent in Glastonbury on Youtube
Glastonbury
Men of Gwent musicians are:
Jon Langford (The Mekons, Waco Brothers, Three Johns),
Matt Gray (Darling Buds, Give Me Memphis),
Julian Hayman (Give Me Memphis, Charlotte Greig, Discount Chiefs),
Mark Price (Two Marks and a Frank, Dirty Deelux),
Erik Stams (Darling Buds),
Barkley McKay (Pretty Things) and
Guto Dafis (Toreth).
SONGS:
1 Adrian Street
2 Old Wet Argus
3 Duw It's Hard
4 Dirty Grey River
5 Llamas in Llanyrafon
6 Rebecca Been in a Riot
7 Ballad of Soloman Jones
8 Coves of Aberystwyth
9 Ll Maypole Dance
10 Pill Sailor
11 Shit & Lies
12 Bananas
13 Prince of Ales
On hearing the news of witch Thatchers death and after years living solely within in the Welsh Valleys, the Men of Gwent finally went to the big City of Newport. Fuelled only by Tiny Rebel Beer and Penderyn Whisky, the group recorded this incredible love letter to Wales.
Listen in wonder as Jon Langford and his all-star motley crew take you on a personal journey around central Newport, coastal Aberystwyth, rural Llanyrafon and the docks of Pill.
Fans of the 1970s will be pleased to hear the song "Adrian Street", a tribute to the Glam-Rock Wrestler originally from Brynmawr who now lives in sunny Florida.
"This album was over 20 years in the making. When I first moved to Chicago in 1992 it was important to form a band in Newport so I could pop back over for band meetings in the Riv every week or so. Julian, Smartie and Me were LL and we wrote songs about our home town transatlantically and once and a while in person. We did maypole dances at TJs and sang songs of sheep sleeping in the vale and lady coalminers and screamed our abuse at the belching chemical towers of Rechem. This record the Legend of LL was meant to catalog the great songs we had written down the years but as we started the process of organizing our obscure past Matt, Guto, Erik and Barkley appeared from nowhere and we turned into a real band that played Glastonbury and Green Man and stuff and wrote new songs about our hometown and changed our name and made this record" says Jon Langford hippy legend and Gaer boy of note.
JL and Jean Cook play a noisy Skull Orchard set at Schuba's this Saturday 1/23 with Lydia Loveless for the BLOODSHOT/FEW/LAGUNITAS beer launch AND open for Steve Earle at CITY WINERY on Tuesday 1/26
11/13/2015     Milwaukee     WI     US     Anodyne
11/14/2015     De Pere     WI     US     Luna Cafe
w/ Robbie Fulks     11/23/2015     Chicago     IL     US     The Hideout
Jon Langford and his all star NASHVILLE Sexy group
at the FAMILY WASH
Nashville TN this Friday Nov 6th at 10pm –
featuring Paul Burch on drums, Pete Finney (Dixie Chicks) on steel, Randy Yard Dog and Big Smokey on guitar!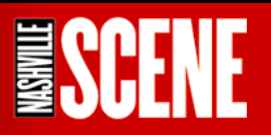 Waco Brothers playing: Playing Sunday, Sept. 13, at The Basement East