Jon Langford:
Gold Brick
(ROIR – RUSCD 8296)

Release date: March 9th, 2006

SONGS:
Little bit of help
Workingman's palace
Invisible man
Buy it now
All roads lead back to me
Anything can happen
Gold brick
Salty dog
Gorilla & the maiden
Dreams of leaving
Tall ships
Lineup:

John Rice (guitar, mandolin etc.)
Pat Brennan (keyboards)
Alan Doughty (bass & vocals)
Jean Cook (violin)
Dan Massey on drums

Produced By Jon Langford with Ken Sluiter

Devilishly crafted and scarily melodic GOLD BRICK is Langford's third solo album and finds him back with R.O.I.R. the pioneering New York label that released The Mekons classic New York album in the late 80s. Collaborating with a band that includes Pine Valley Cosmonauts John Rice (guitar, mandolin etc.) & Pat Brennan (keyboards), Waco Brother Alan Doughty (bass & vocals), Jean Cook (violin) and Dan Massey on drums, this is probably Langford's most consistent and coherent recording to date.

While 2004's ALL THE FAME OF LOFTY DEEDS (Bloodshot) took about a week to record and was described as "an Alt-Country Ziggy Stardust" GOLD BRICK is a far more lush & expansive project that draws parallels between the bloody birth of America and the seismic shifts of today's globalization. Sub-titled LIES OF THE GREAT EXPLORERS and COLUMBUS AT GUANTANAMO BAY it taps into universal themes of exile, exploitation & extremism and even has balls enough to cover a classic Procol Harum song, SALTY DOG.

The album's closing track LOST IN AMERICA was written for National Public Radio's THIS AMERICAN LIFE and features members of the ONE-DAY BAND Langford put together from the Chicago Reader's Musician's Wanted ads to record Elton John's ROCKET MAN for the show's infamous CLASSIFIEDS episode.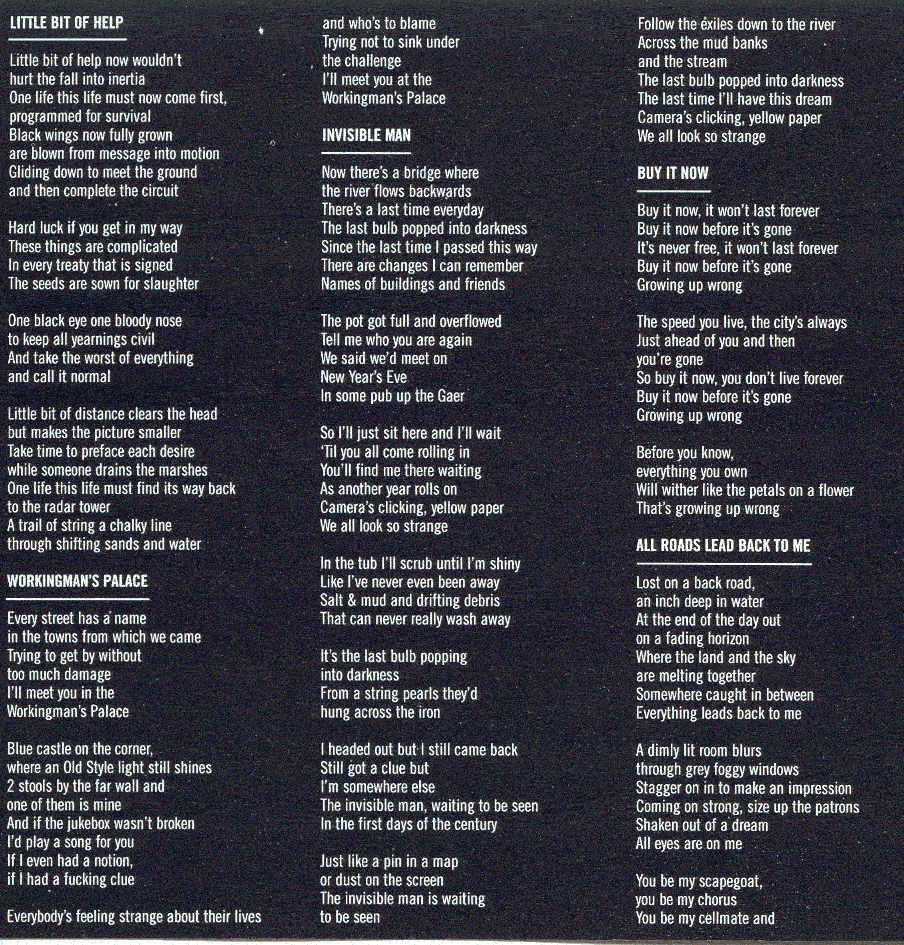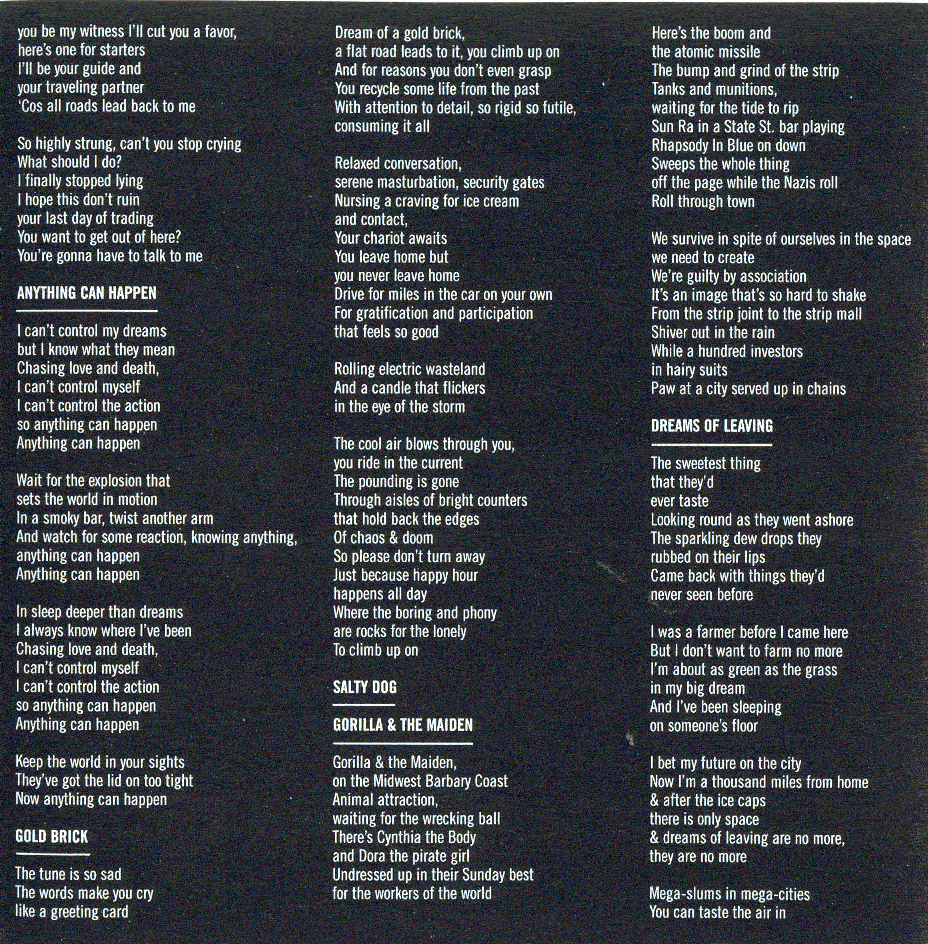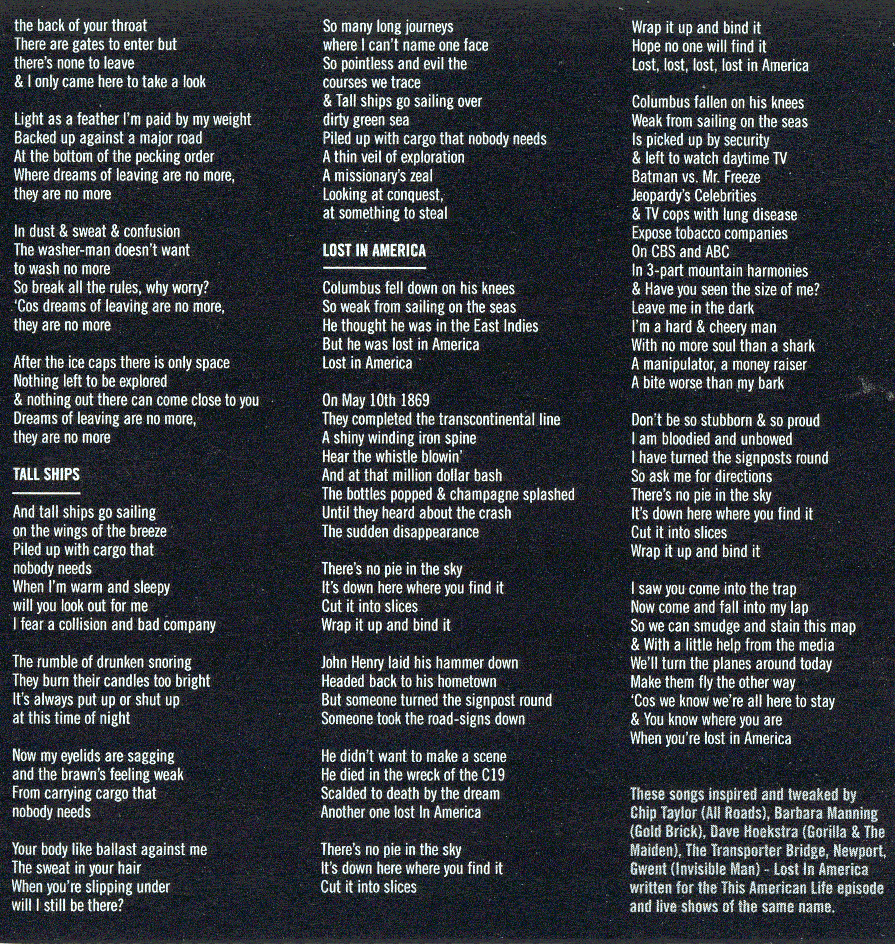 n